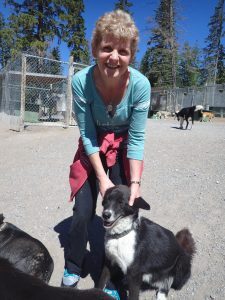 Mandy Welch
Director
As one of the Directors, it was Mandy's dream that started this business, she had been very interested in starting a daycare centre for dogs for over 10 years and finally the opportunity arose.
Mandy has a qualification in Dog Psychology and Behaviour and is currently finishing a qualification in Dog Health.
Mandy has been involved in running businesses for over 30 years and has qualifications in Management, Leadership and Business. She is also the general manager of a Software business called Palace. Mandy continues to work in both businesses. Most days you will see her doing the early morning pick-ups and dropping-off at Four Small Paws.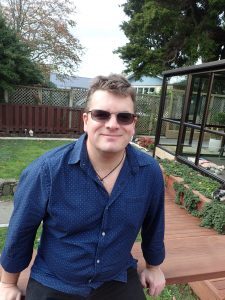 Jeremy Welch
Director
Jeremy is Mandy's husband and right-hand man. Four Small Paws may be Mandy's baby but Jeremy backs her and puts in the hard work every single day. Jeremy is an Aircraft Engineer and works full time at Wellington Airport but he is also the Designer and Maintenance Man of the Four Small Paws facility, so you will often see him around the place fixing and building new things. He is also the technical advisor for our Software so anything goes wrong we ask him.
Knowing Jeremy, you will also see him playing with the dogs and driving the Four Small Wheels bus.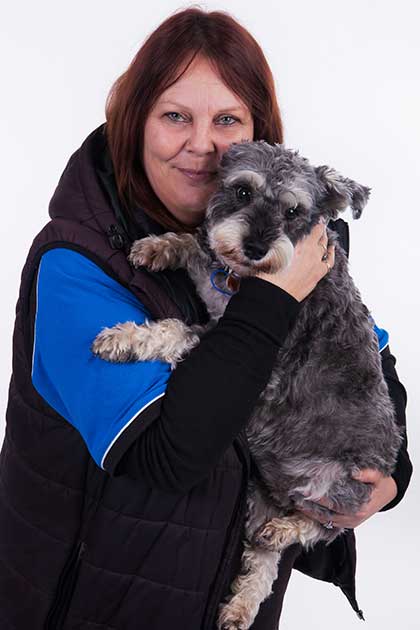 Tish Burton
Centre Manager
Tish has been with Four Small Paws since its inception. She has really grown in the role and as the Centre Manager, continues to learn new skills.
Tish loves all interaction with the dogs and clients alike and she is constantly looking for new ways to entertain our doggy clients. Outside of work, she has a husband, daughter and two grandsons that she loves spending time with.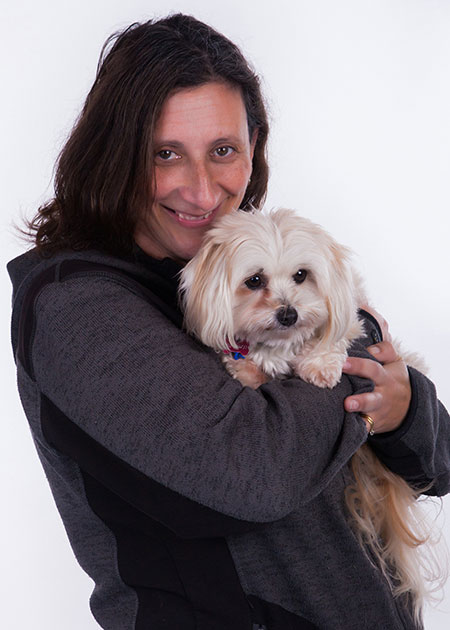 Sarah Steere
Daycare Attendant
Hi, I'm Sarah and I look after our four legged guests during the afternoon shift.
I make sure they are happy, busy and returned to their owners at the end of the day. I love playing and running with the dogs and ensure that everything runs smoothly.
One of my passions is building and home improvement. Some say I may have missed my vocation, as I'm very handy with a hammer. I've built some of the structures that the dogs play with.
When not working, I love spending time with my family. Board games and cards are our latest passion.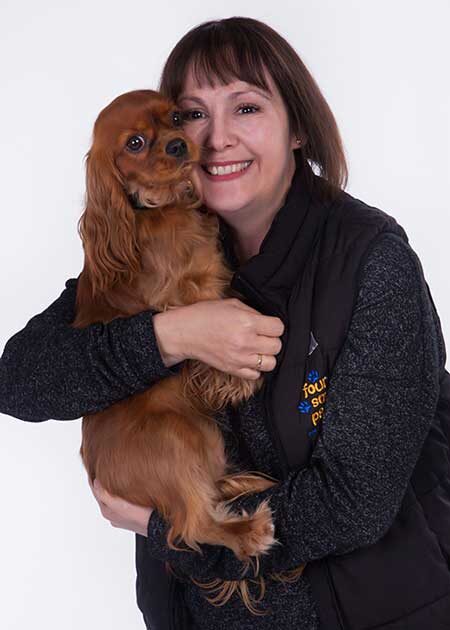 Di Barrass
Daycare Assistant
I'm Di and I'm a morning person. I help your dogs start their day at Four Small Paws. I look after household pickups for 10+ guests each day and when they arrive, I help keep them busy and entertained.
Getting to know each dog, their personalities and quirks is the favourite part of my job. I can then relate to them on an individual basis and give them the special attention they deserve. I love turning chaos into order, it may not always look that way when running with canines, but we make it happen and they love it too.
I apply the same principles in my personal life, with interior design, helping people create beautiful environments that reflect who they are, combined with EFT therapy to release old behaviours and limiting beliefs.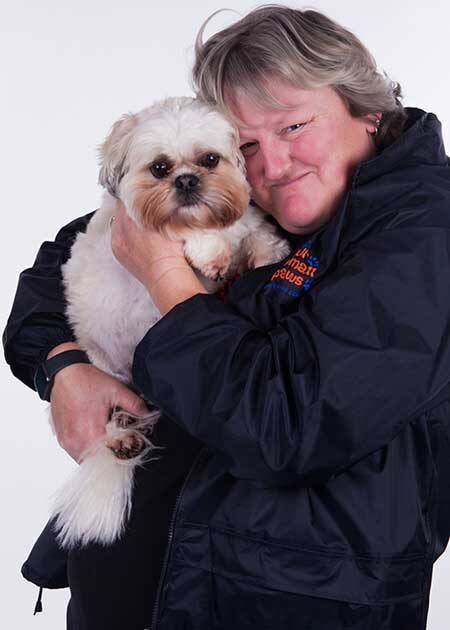 Kelly Irving
Daycare Attendant
Hi I'm Kelly, I have been around dogs ever since I was little. My parents owned several dog's from German Shepherds to small mixed breeds. My grandparents bred champion German Shepherds, so big dogs have always been a part
of my life as I went on to have two beautiful Shepherds of my own.
I now am owned by a menagerie of pets at home. I love dogs so much that I chose a career where I could work hand in paw with dogs.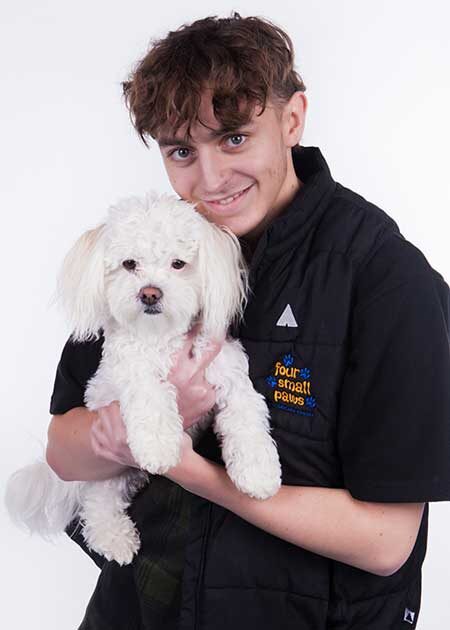 Fletcher Tornquist
Daycare Attendant
Hi I'm Fletcher. I recently joined the Four Small Paws Family in April 2021. I have always been a dog person and I fell in love with this place the day I joined!
I love the gym, outdoors and have a really big passion towards cars and working on my own. I love spending time with the dogs at work but most importantly my Family and Partner.